Heirzoom Bakery brings delectable flavors, textures and aromas found in heirloom recipes into your kitchen.  Our artisan baker has carefully selected traditional ingredients of days gone by, such as sweet cream butter, unbleached flour and pure cane sugar, then measures, mixes and hand-packs these family heirloom jewels into our special recipe box.  All you need to do is pop them in the oven, enjoy the rich aroma as they bake and savor every bite.
Baking Tips
Let stand at room temperature about 5 minutes to slightly soften.  This makes it easy for the demerara sugar to stick to the pastry.
Conveniently packed with 1/2 dozen pastry per bag. Bake just 6 or bake all 12.  If baking 6, be sure to save half the sugar and cut the parchment paper in half.
Be creative!  You can add your favorite ingredients to the crunchy demerara topping – Delicious ideas include: a few dashes of ground cinnamon, a pinch of lemon or orange zest or fresh grated nutmeg, a sprinkling of cocoa powder
For a Salted Caramel Crunch topping, after dipping in demerara sugar, sprinkle very lightly with sea salt.
 When cooled, dip or drizzle in melted chocolate or honey.
Before baking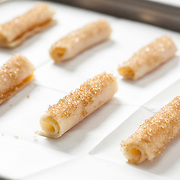 After baking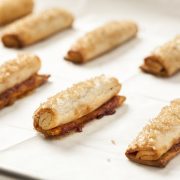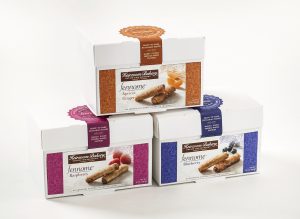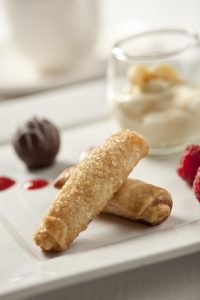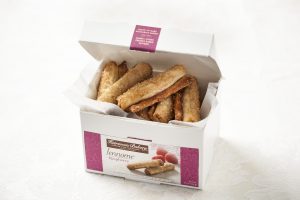 Great Gift Idea
Fresh baked fennome pastries make a perfect little gift. Just bake them and repack the little Hungarian jewels back into the re-closable "gift" box.